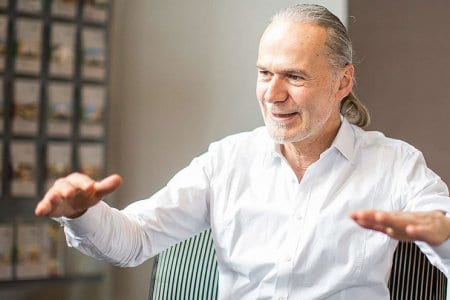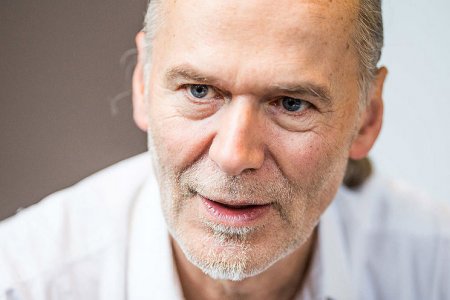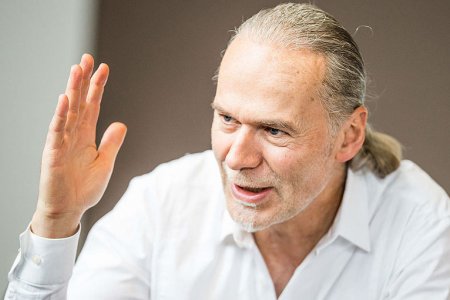 K E Y N O T E   S P E A K E R
Robert Schleip 
PhD
Dr. Robert Schleip, Director of Fascia Research Group, Ulm University, Germany
Dr Robert Schleip is a human biologist and psychologist. His area of expertise is fascia research. From 1977 to 1983 he trained as a Certified Advanced Rolfer and from 1984 to 1987 as a Feldenkrais teacher. In 2006 he received his doctorate in human biology from the University of Ulm. His doctoral thesis on active fascial contractility was awarded with the Vladimir Janda Prize for Musculoskeletal Medicine.
Schleip was co-initiator of the first International Fascia Congress 2007 at the Harvard Medical School in Boston (1st Fascia Research Congress), which marked the breakthrough for modern fascia research, as well as the subsequent congresses.
Schleip has been Director of the Fascia Research Group, Division of Neurophysiology at the University of Ulm since 2008. He is also Executive Research Director of the European Rolfing Association, Vice President of the Ida P. Rolf Research Foundation, and Board Member of the Fascia Research Society.
He is the author and publisher of specialist publications on the subject of "Fascia" and is present in the media on this subject.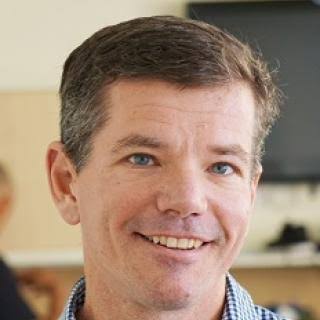 K E Y N O T E   S P E A K E R
Prof. Scott Wearing
Scott Wearing is a Professor of Clinical Sciences at Queensland University of Technology (QUT), Australia, and a Visiting Professor at the Technical University of Munich (TUM), Germany. His research interests include the measurement of soft tissue properties and their adaptation to exercise, pathology and disease.
He has published widely in the areas of bioengineering, orthopaedics and sports medicine and, over the course of his career, has been fortunate to work as a sports scientist, clinician, bioengineer, academic and researcher in Australia, Germany, Switzerland, and the United Kingdom.
Caterina Fede presents at various international conferences (such as the Fifth International Fascia Research Congress in Berlin, Germany, 2018). She is in the team of organisers of Winter School "Fascial Anatomy: cadaver dissection, biomechanics and ultrasound imaging in living" (by Prof. Carla Stecco) with participants every year from all over the world.
In 2017 Fede received a research grant at the Department of Neuroscience, University of Padova, in collaboration with the Fascial Manipulation Association (Stecco). 
Fede is winner of the call "University Cooperation 2019": short term scholar from 22/4/2019 to 15/5/2019 at Perelman School of Medicine, University of Pennsylvania, lab. Prof.ssa Wells R.G., in collaboration with the Pathology Department, Prof. Theise N., New York University School of Medicine.
Fede has also published several research papers on the aspects of cellular and molecular biology of the fascia. The main research focused on the expression of hormone receptors in fascial cells, the regulation of extracellular matrix production in vitro, the quantification of hyaluronan in the fascia, and on the characterisation of the fasciacytes.
Andrzej Pilat
PT
Director of the School of Myofascial Therapies Tupimek, Madrid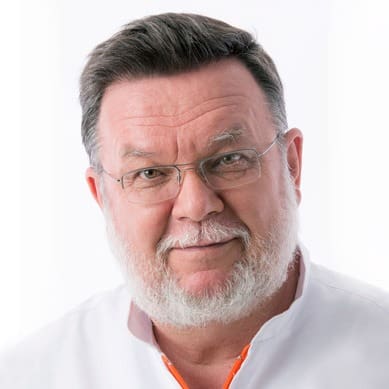 Andrzej Pilat, PT is a Physiotherapist and a Specialist in Manual Therapy. He is the creator of the Myofascial Induction approach, and Director of the School of Myofascial Therapies Tupimek, Madrid – Spain.
Dr Pilat is a Lecturer of masters degree programs and postgraduate courses, at numerous universities in Spain and other European countries, as well as in Central and South America.
Dr Pilat is Author of the book, Myofascial Induction and Co-author of books and articles on manual therapy that have been published in England, Spain, Italy, Venezuela, Costa Rica, Portugal, Argentina, and USA.
Notably, Dr Andrzej Pilat is a founding member of the Fascia Research Society.
David Lesondak
BCSI, ATSI, FST, FFT, IAHE
Author of Fascia: What it is and Why it Matters, Fascia Specialist, Structural Integrator, University of Pittsburgh Medical Center, Center for Integrative Medicine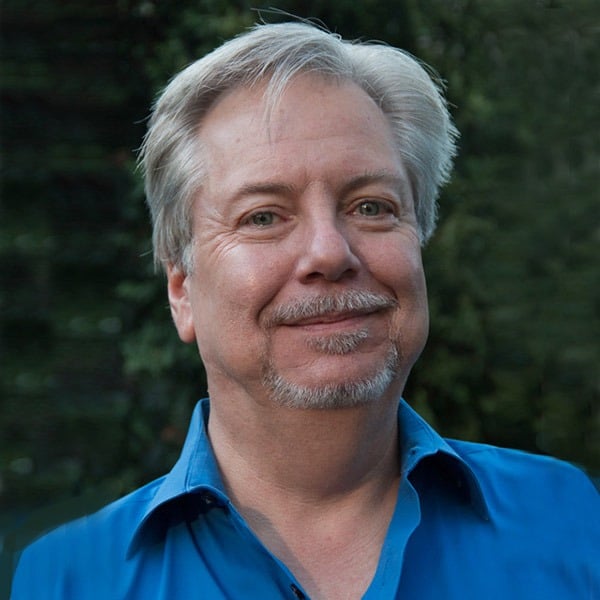 David Lesondak is an Allied Health member in the Department of Family Health and Medicine at the University of Pittsburgh Medical Centre (UPMC), Shadyside Campus.
He is a Fascia Specialist and Anatomy Trains Structural Integrator at UPMC's Centre for Integrative Medicine. He specialises in treating people with chronic pain, restoring physical performance, scoliosis, pre- and post-surgery and issue and those dealing with cancer.
While David speaks and teaches around the world, his private practice is the heart of his work and the reason for his search for new knowledge and research.
He is the author of the bestselling book Fascia, What it is and Why it Matters, now in eight languages. His next book, as editor, Fascia, Function, and Medical Applications will be published in 2020 by Taylor and Francis.
Jill Miller
C-IAYT, YA-CEP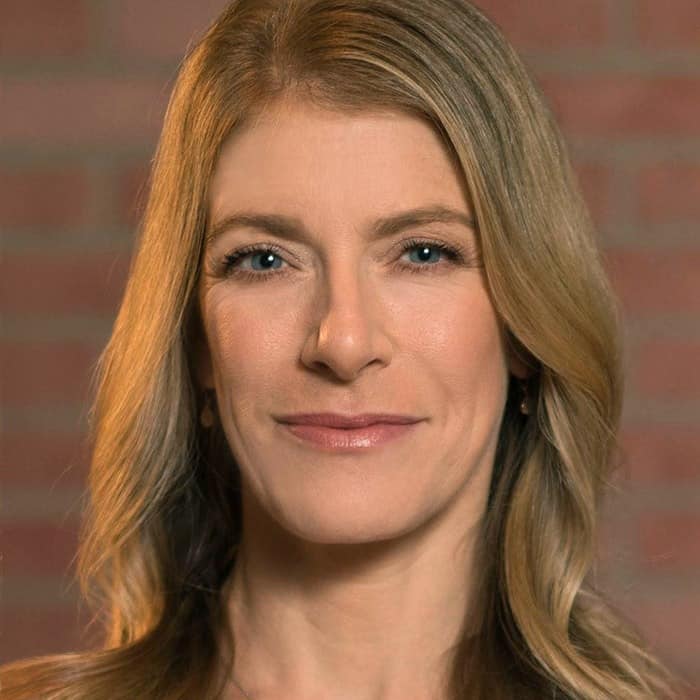 Jill Miller C-IAYT, YA-CEP, is the co-founder of Tune Up Fitness Worldwide and creator of the self-care fitness formats Yoga Tune Up® and The Roll Model® Method. With more than 30 years of study in anatomy, massage, and movement, she is a pioneer in forging relevant links between the worlds of fitness, yoga, massage, athletics, and pain management.
Miller has crafted programs for 24 Hour Fitness, Equinox, YogaWorks, and numerous professional sports teams. She and her team of 500+ trainers help you to live better in your body with an emphasis on proprioception, mobility, breath mechanics, anatomy awareness and recovery. 
 Miller has the rare ability to translate complex physiological and biomechanical information into accessible, relevant moves that help her students to transform pain, dysfunction and injury into robust fitness. She has presented case studies at the Fascia Research Congress 2012 and International Association of Yoga Therapy conferences.  
 She is the author of the internationally bestselling book covering self-myofascial release The Roll Model: A Step by Step Guide to Erase Pain, Improve Mobility and Live Better in your Body.
Based in Los Angeles, CA, she is the mother of two children and is currently writing her second book. 
Karin Gurtner
Educational Director of A
rt of Motion Academy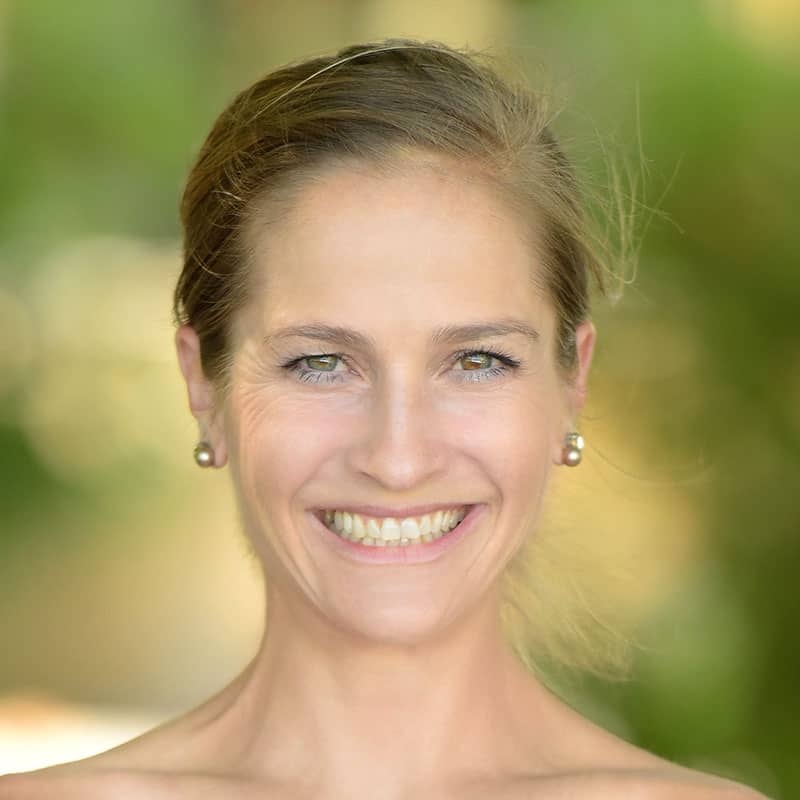 Founder and educational director of art of motion Academy; developer of the Slings Myofascial Training concept, the Anatomy Trains in Motion education, and a Contemporary Pilates curriculum; creator of online learning courses and practice videos; author and international presenter
Karin believes that knowledge should be shared generously to foster independent thinking – and that complex information needs to be delivered within a clearly defined and practical context to be embodied and 'embrained' alike.
Professionally, she sees herself as a resource-oriented movement activist, personally, as an ambassador for creative living. Bringing movement intelligence and her love for functional anatomy to the table, Karin inspires people around the globe with her work and inclusive approach to education.
Alison Slater
BSC. (Anat.), Grad. Dip. Phty, Master of Manual Therapy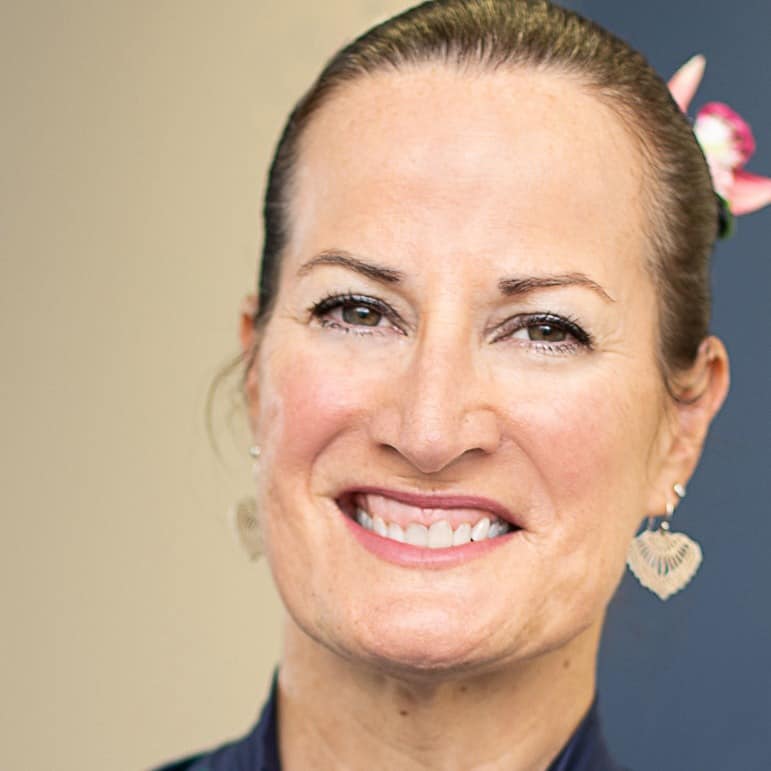 Alison Slater is an experienced, internationally-trained Physiotherapist with a Post-Graduate qualification as a Master of Manual Therapy. 
Based in Private Practice in Sydney, she has taught extensively throughout the United Kingdom and Australia, continuing to educate in her role as a Blackroll Master Trainer. 
A proud inception member of the Fascia Research Society, Slater travels widely to continually augment her skills and knowledge of all things fascia.
Thomas Myers
Author of Anatomy Trains (2020, 4th ed)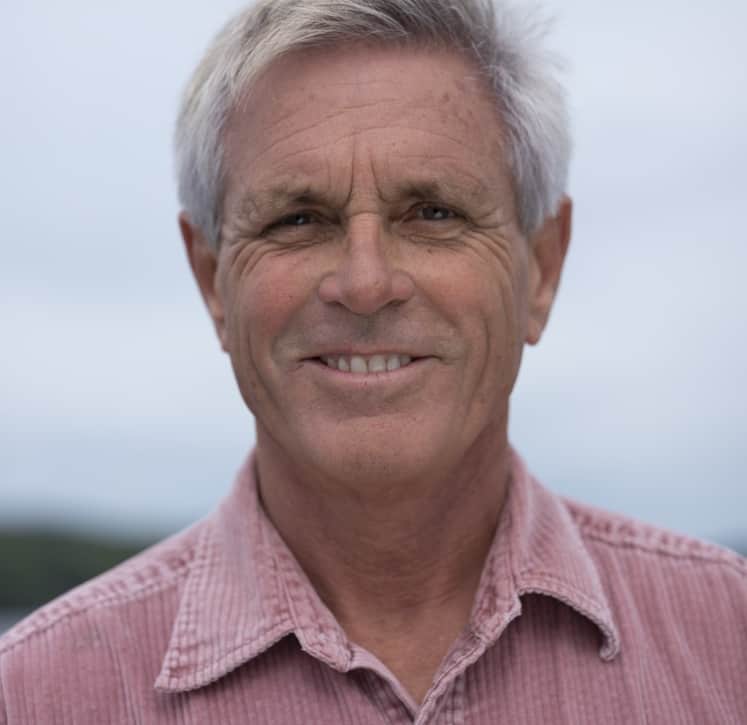 Thomas Myers studied with Dr. Ida Rolf, Moshe Feldenkrais, and Buckminster Fuller, and with a variety of movement and manual therapy pioneers. His work is influenced by cranial, visceral, and intrinsic movement studies he made with European schools of osteopathy.
An inveterate traveler, Tom has practiced integrative manual therapy for over 40 years in a variety of clinical and cultural settings.
Tom is the author of Anatomy Trains (2020, 4th ed), co-author of Fascial Release for Structural Balance (North Atlantic, 2010, 2017) and has also written extensively for Journal of Bodywork and Movement Therapies (Elsevier).
He has also produced over 20 online learning courses with Anatomy Trains, and others in collaboration with various body-oriented professional groups. Tom and his faculty conduct professional development courses and certification in Structural Integration worldwide.